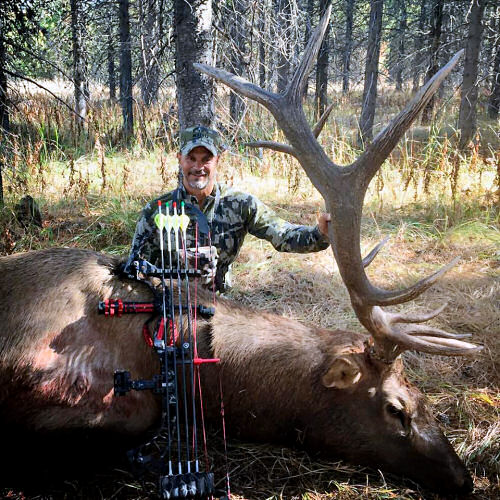 Corey Jacobsen Dirk and I, along with cameraman, John Abernathey, headed to Wyoming early in September. We had a few close calls with big bulls, but they managed to elude us for the first 5 days. On Wednesday, September 9th, this bull came running in to Dirk's calls and I stopped him at 8 yards for a frontal shot. He ran 40 yards and fell over in sight. Stay tuned for some awesome video footage coming in the near future!
Dirk Durham Dirk was able to connect on this backcountry warrior in his home state of Idaho during the 4th week of September. He was calling the bull into his buddy, but the bull circled the set up and came in to Dirk. One shot at 30 yards put this awesome 6x6 down.
Tony Mudd On September 25th (Day 4 of our hunt), I was fortunate enough to find this Idaho bull with the help of a dear friend. We cow called the screaming bull in before I stopped him broadside for a 35 yard shot.