UNIVERSITY OF ELK HUNTING ONLINE COURSE
"This is a must-have for all elk hunters..."
It's been said that the greatest victory is accomplishing what others say you cannot accomplish...

Statistics show that only 10% of elk hunters each fall are successful in filling their tag. The University of Elk Hunting ONLINE COURSE has been designed to help you crush the averages and become not only a successful elk hunter, but a consistently successful elk hunter!

What Is the UNIVERSITY of ELK HUNTING ONLINE COURSE?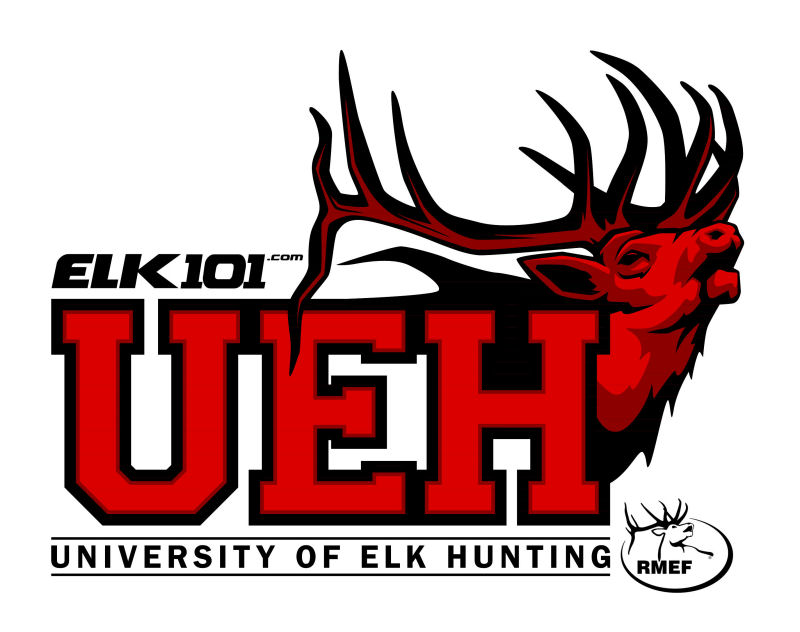 THE MOST COMPREHENSIVE & COMPLETE ELK HUNTING RESOURCE....EVER!
-Have you been dreaming of going on your first elk hunt, but don't know where to even start?

-Have you hunted elk previously, but failed to return home with a filled tag?

-Do you wish you could figure out the "secret" to consistent elk hunting success?

-Do you kill an elk every season, but consider yourself a student of elk hunting and continually look for ways to improve?
---
If you answered "YES!" to any of these questions, you have come to the right place!
Hi, my name is Corey Jacobsen, and I want to share with you over 30 years of elk hunting experiences, lessons learned, and proven strategies with one goal:
To Make YOU A Better Elk Hunter!
I created the University of Elk Hunting ONLINE COURSE to provide you with ALL THE RESOURCES you need to be confident in all areas of elk hunting, regardless of your previous experience or success. Whether you are a first-time elk hunter with no idea of where to even start, or a successful elk hunting veteran, the University of Elk Hunting ONLINE COURSE will give you all the tools you need to increase your Elk Hunting Success!
"I just completed your University of Elk Hunting Online Course. I wanted to first of all thank you Corey for creating the course. I wish this course had been available when I first started elk hunting about 37 years ago. Although I have harvested a few elk thru the years, I feel confident that if this course had been available and I had completed it back when I first started elk hunting I should have been able to at least double my success thru the years. It is the most comprehensive treatise on elk hunting I have ever read, and believe me, over the years I've checked out a lot of different sources for elk hunting information.
Your approach to teaching the successful strategies for hunting elk and how it relates to the understanding the life history and morphology of elk is unparalleled. However, I truly believe what really makes this approach to teaching the fundamentals of successful elk hunting strategies so unique and impactful is your presentation of the information. I had a tough time taking breaks from the course!!! I won't be forgetting the information anytime soon. Bravo Corey!!!!" - Paul B.
The UEH ONLINE COURSE is organized into 20 Modules (or sections). Within those 20 Modules, there are 66 Chapters that cover every elk hunting topic imaginable. From "Planning An Elk Hunt" to "Packing Out An Elk" - and EVERY TIP, TACTIC, STRATEGY, and SITUATION in between - I'm going to walk you through every aspect of planning for, preparing for, and being successful on an elk hunt! The COURSE is comprised of over 130,000 words, 80+ video components, and hundreds of diagrams and images. There is truly no other elk hunting resource like this!
You owe it to yourself to invest in the MOST IMPORTANT WEAPON you can take with you on an elk hunt - and that is YOU!
Hunters spend thousands of dollars each year on weapons, packs, boots, and other gear aimed at increasing their success. But the most important tool you possess when it comes to increasing your elk hunting success is YOU! And there is no better resource for increasing your knowledge, understanding, and confidence in elk hunting than the University of Elk Hunting ONLINE COURSE!
Are you ready to enroll, and push the dial of your ELK HUNTING SUCCESS far beyond the averages?
See What Others are Saying...
"I have to tell you THANK YOU! I have been archery elk hunting for 4 years and have not punched a tag until this year. The reason I was able to become successful? The University of Elk Hunting ONLINE COURSE!
I became obsessed with elk hunting 5 years ago when my brother in-law asked me to join him. My first season, I did not take it super seriously - this proved to be a fatal mistake and lead to my first year of humble pie and tag soup - not a very delightful meal.
This year, I decided I would be more dedicated than ever. When I heard about the UEH course, I was overjoyed! I went to a new area I had never hunted before and was able to locate and call in multiple bulls. And I killed my first elk - a mature bull - after calling him in 3 times in 2 different days! I felt confident in my approach, and never felt like I wasn't sure what to do next, which was how I always felt before. That's something I didn't realize I was capable of before I took your course.
I am amazed more guys are unwilling to pay the small fee for the knowledge you pass on this course. Like most hunters, I spend a lot of money on equipment, and this was by far the best purchase I made this year!" - A.J. HIGLEY
"When I bought the University of Elk Hunting ONLINE COURSE, I was looking for anything that might give me an edge in a high-pressure, Over-the Counter (OTC) public land hunt. I am not new to elk hunting, but I found an immense amount of great information in the Course. The one thing that kept getting my attention, however, was how often you check the wind.
In the past, I have always checked the wind on a regular basis. But after completing the Course, I had my wind checker in my hand as much as my bow! As usual, I made mistakes this season, but I was only busted once when a bull winded me - and that was because he wasn't the one we were calling to and he came in fast and without bugling!
Checking the wind every couple of minutes throughout every phase of the hunt really paid off. This bull had no idea I was there until he was 8 yards away…and it was too late!
Thank you, and keep all the great elk hunting tips coming!" - SHANE COPENHAVER
"On behalf of my three hunting buddies and myself, I just wanted to take the time and share our elk hunting success and thank you for your help!
I signed up for the University of Elk Hunting ONLINE COURSE last summer. I was trying to learn as much as possible about elk hunting before heading to Idaho for our first public land, DIY elk hunt. We are from Wisconsin, and didn't exactly know what we were getting into.
Signing up for the COURSE was by far the best move we could have ever made in preparation for our trip. When we arrived at the trailhead, it was obvious that the other hunters didn't take us seriously. Being from WI, we were looked at like somewhat of a joke. The University of Elk Hunting allowed us to prove them otherwise, and we were able to take two elk off the mountain during our hunt!
The detailed instructions given throughout the ONLINE COURSE were a huge part of our success. Your tactics helped bring in 3 bulls, and resulted in a shot on a 5x5 bull which we watched expire within sight. We are all hooked and will be back again next year!
Thanks again from a few WI whitetail hunters turned elk hunters!" - ZACH WOIAK